Public Transport
Inform passengers of where to alight, safety, local services, and other useful information along their journeys.
Entertain them, with relevant location-specific content.
Market your other services to them, and earn extra revenue from advertisers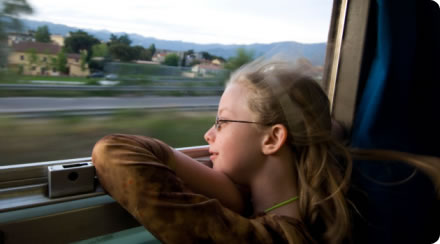 Inform
Provide announcements, consistently and accurately, day-after-day
Transmit real-time information, such as route disruptions, directly to vehicles
Cater for disability and diversity with audio and visual messaging, and multiple languages
Allow passengers to access information by their mobile phone
Improve the overall passenger journey experience
Entertain
Bring passenger journeys alive with high quality content from our library or partners
Send content directly to mobile phones
Provide real-time, live, location-specific content
Market your services and earn from advertisers
Inform passengers of your other services
Deliver relevant sponsored messages
Earn extra revenue
Hear Soundscape for yourself:

Click here for samples of some of the many countries that Soundscape currently visits

Our customers say:

"We are continually seeking new ways to improve the quality of passenger transport," said Jens Thousgaard, Sales and Marketing Manager of Arriva Scandinavia.
"We believe that the Soundscape GPS-triggered announcement system will enhance passenger experience by providing the information they require, when they need it most. What interested us about the Soundscape solution was the reliability to deliver announcements consistently, day after day, and the ability to add additional information over-the-air, as and when it is needed."










Some of the companies we work with:
GDPR Privacy Policy: Click here to read our privacy policy