About Soundscape
Location-based services are destined to become a part of everyday life as people travel with mobile devices that know where they are, and are able to access localised information and entertainment when required.
We imagine a world that is seamlessly connected between modes of transport, location and information; a world where every travelling person can be guided in the best possible way for them, and all of us.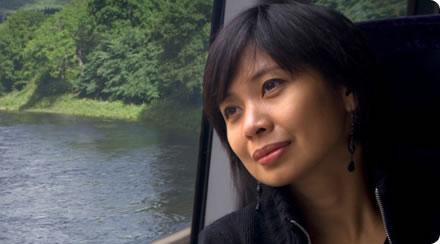 Soundscape believes in a connected world of travel, where passengers are 'smart' about how they get from A to B. No matter which mode of transport you choose, journey information should follow you as it were a seamless event. Somewhat like a travel conscience.
We also believe passengers enjoy being entertained with events that magically correspond to the physical world around us. It is not all just about information.
Public transportation is a service that we will rely on more and more. Our goal is to put digital moving media in the hands of passengers, in a manner that is both useful to them and fun.
Hear Soundscape for yourself:

Click here for samples of some of the many countries that Soundscape currently visits

Our customers say:
"We are continually seeking new ways to improve the quality of passenger transport," said Jens Thousgaard, Sales and Marketing Manager of Arriva Scandinavia.
"We believe that the Soundscape GPS-triggered announcement system will enhance passenger experience by providing the information they require, when they need it most. What interested us about the Soundscape solution was the reliability to deliver announcements consistently, day after day, and the ability to add additional information over-the-air, as and when it is needed."










Some of the companies we work with:
GDPR Privacy Policy: Click here to read our privacy policy